No Fear Halloween
Desktop Theme and Screen Saver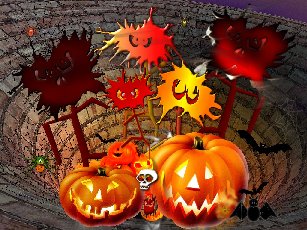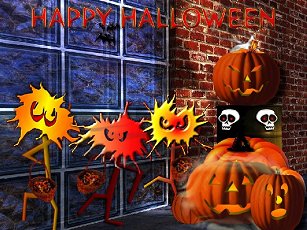 About This Theme
Come along for a Halloween visit with the" No Fear" characters. Bring your "goodie" basket and get it filled with lots of fun and a few surprises. Most of all enjoy your Halloween :)
Credits
Patina's Treasures made this one for you!
Song Title: Music for A Darkened Theatre
Song Artist: Danny Elfman

Download Theme Files for Manual Installation
No Fear Halloween
(2,342k)
Zip contents:


Theme Directory


Two Theme Files
Notes: A Manual Installation is for those that know how to install themes without an installer. Also note that the screen is available as an optional download.

Download Self-installing Theme
No Fear Halloween
(5,415k)
Zip contents:


Desktop Architect Installer


Two Font Installers


Readme Text File
Notes: A Desktop Architect Installer is for those that want a theme without the trouble of manual installation. This self-installer also comes with screen saver included in setup.

Optional Downloads
No Fear Halloween Screen Saver


(3,186k)