Night Hawk's Dream
Desktop Theme and Screen Saver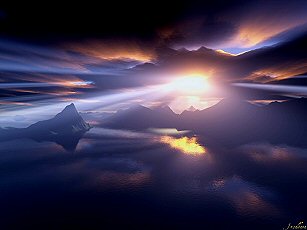 The music of Night Hawk's Dream inspired this theme with nature's beauty and Keiko Matsui's musical grace. Hopefully this theme enables you to experience the same feeling I had when creating it.
Credits
Wallpaper Artist: JR Saldana
Cursors Artist: Ingalill Colbell
Icon Artist: Ingalill Colbell
Logo Artist: Ingalill Colbell
Web view Artist: Ingalill Colbell
Sound Artist: Patina's Treasures
Screen Saver Artist: Patina's Treasures
CD Title: Full Moon and The Shrine
Song Title: Night Hawk's Dream
Song Artist: Keiko Matsui

Download Self-installing Theme
Night Hawk's Dream
(4,941k)
Zip contents:


Desktop Architect Installer


Font Installer


Readme Text File
Notes: A Desktop Architect Installer is for those that want a theme without the trouble of manual installation. This self-installer also comes with the screen saver included in the setup.

Optional Downloads
N/A (Screen Saver Included)