Safari
Desktop Theme and Screen Saver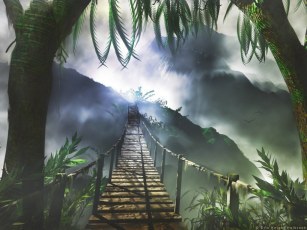 About This Theme
Come and enjoy a "Safari" with Keiko Matsui who is joined by guest artist Paul Taylor. Hopefully you will enjoy your visit, because they certainly do enjoy theirs.
Credits
Wallpaper: Eric Knight Holbrook
Icons, cursors, and all other theme parts are original creations by Patina's Treasures. The sound files for this theme were cut and edited from the following music track.
CD: Sapphire
Song Title: Safari
Song Artist: Keiko Matsui

Download Self-installing Theme
Safari
(4,788k)
Zip contents:


Desktop Architect Installer


Readme Text File
Notes: A Desktop Architect Installer is for those that want a theme without the trouble of manual installation. This self-installer also comes with the screen saver included in the setup.

Optional Downloads
N/A