Widescreen
Desktop Theme and Screen Saver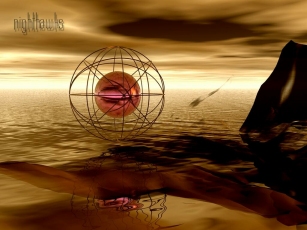 About This Theme
When I heard this music I knew I had to create a theme to go with it. The title of the song, Widescreen says just what the music makes you feel. Hopefully I have captured some of that feeling with this theme and screensaver.
Credits
Wallpaper Artist: David Runyon
Theme Authors: Patina' Treasures and Ingalill Desktop Creations

Song Title: Widescreen
Album: The Violin Player
Artist: Vanessa Mae

Download Theme Files for Manual Installation
Widescreen
(2,258k)
Zip contents:


Theme Directory


Two Theme Files
Notes: A Manual Installation is for those that know how to install themes without an installer. Also note that the screen is available as an optional download.

Download Self-installing Theme
Widescreen
(6,381k)
Zip contents:


Desktop Architect Installer


Two Font Installers


Readme Text File
Notes: A Desktop Architect Installer is for those that want a theme without the trouble of manual installation. This self-installer also comes with screen saver included in setup.

Optional Downloads
Widescreen Screen Saver


(4,001k)