A Christmas Dream
Desktop Theme and Screen Saver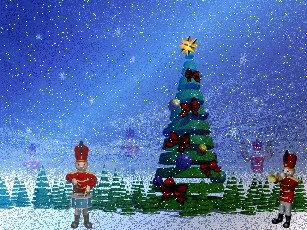 About This Theme
Christmas time brings back many memories. Hopefully you can remember those childhood days, when you had your own dreams or visions of sugar plums as you slept waiting for Christmas.
Credits
Graphics: Patina
Song Titles: Fum Fum Fum & Pat A Pan
Song Artist: Mannheim Steamroller

Download Self-installing Theme
A Christmas Dream
(4,435k)
Zip contents:


Desktop Architect Installer


Font Installer


Readme Text File
Notes: A Desktop Architect Installer is for those that want a theme without the trouble of manual installation. This self-installer also comes with the screen saver included in the setup.

Optional Downloads
A Christmas Dream Screen Saver
(1,575k)


Screen Saver Installer